content
Server Info
20x Solo-Exp
25x Party-Exp
15x Drop-Rate
7000x Fairy Growth
CURRENT STATISTICS
Accounts

175910

Characters

231892

Guilds

145

Players Online

304 / 618

Server Status

Online
Stats refreshes every 5mins
RANKINGS
Ranking List

| Rank | Player | Level |
| --- | --- | --- |
| | TwistedTower | 175 |
| | Balls~ | 175 |
| | Nidora | 175 |
| 4 | KaiChii | 175 |
| 5 | Burakku | 175 |
Step 1
You will need to head over to our download page and find a mirror that you would like to download our game client from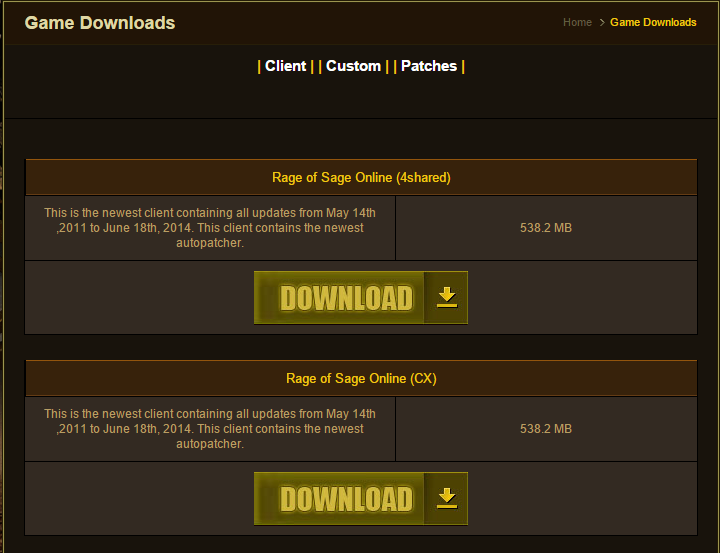 There are plenty different mirrors to choose from. Select the one you like best
Step 2
Once you have downloaded the game client installer, double click it
Step 3
The setup wizard will start. Click next
Step 4
Choose the destination folder for your client. (Default is your Program Files). Click next
Step 5
Select if you would like to create a desktop icon or not. Click next
Step 6
Make sure the settings you selected are correct. If they are click Install, if not press back and edit them to your liking
Step 7
The game client will be installed on your computer. This process may take a while depending on your processor speed.
Step 8
The game client has successfully been installed and you can either launcher the game now or visit our website (By default launch game is selected)
Step 9
Our auto updater will connect you to our server to verify if there are any updates that need to be done to your client. If there are changes/updates they will automatically be downloaded.
Step 10
Hit game start and the game will load! Enjoy the game!