content
TRANSLATE
Note: Not all translations may be 100% accurate.
VIP Set is the strongest set in Rage of Sage Online. This guide will help you successfully purchase one.
Step 1
Visit our
payment center
and scroll down to select the VIP bundle

Step 2
Verify the bundle details, agree to our terms and policies and then select the payment method you want. You'll then be taken to their website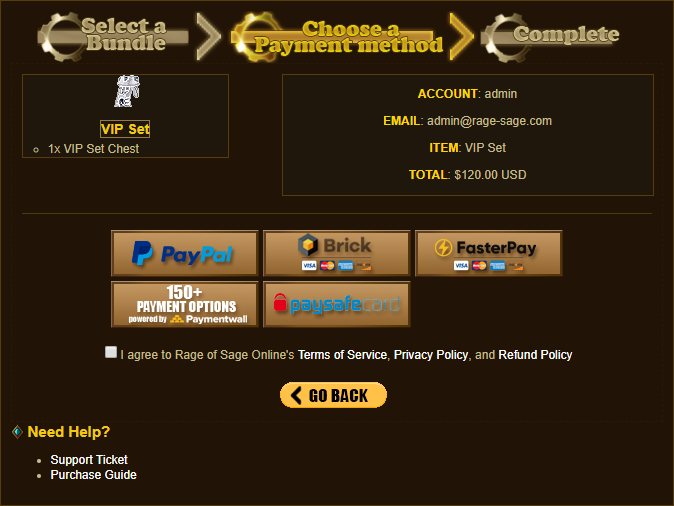 Step 3
Once you've completed the payment, you'll be sent back to our completion page. Your payment has been completed and your VIP Set will be added to your storage box in a few moments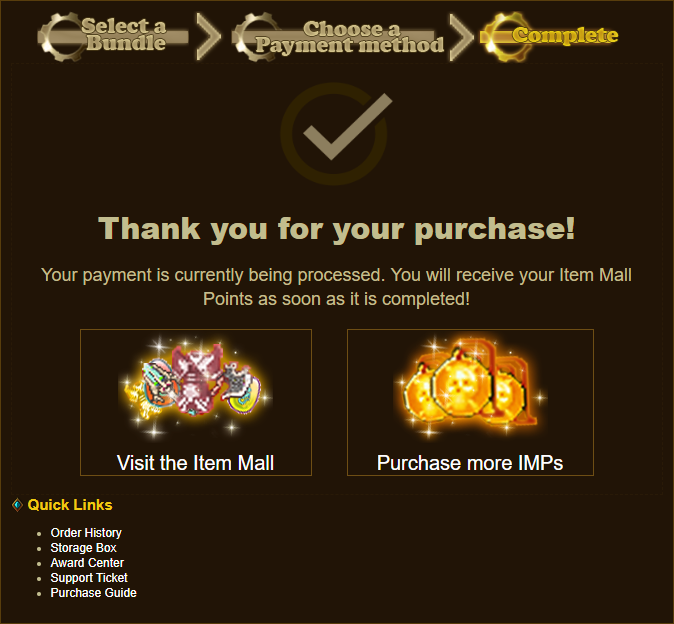 Step 4
Check your storage box! Your VIP Set should be sitting there waiting for you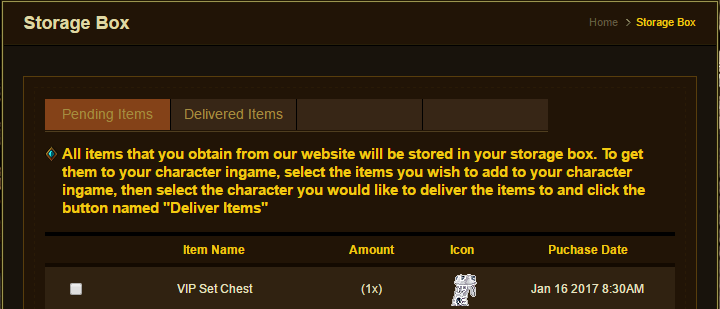 Assign the VIP Set to a character of your choosing and open up the VIP set chest! You will then obtain your VIP set
Note1
: VIP Set is
NOT
trade-able. VIP Set Chest
IS
trade able so once you open the chest, set can no longer be traded.
Other
These are my stats on 110% Upgraded Rage Set +27
These are my stats on unfused VIP Set +27