content
Sep 29, 2023 04:22:07 PM
Server Rates
20x Solo-Exp
25x Party-Exp
15x Drop-Rate
7000x Fairy Growth

TRANSLATE
Note: Not all translations may be 100% accurate.
CURRENT STATISTICS
Accounts
Characters
246,030
337,052
Guilds
20
Online now
Online peak
299
1393
The server is currently Online
Stats update every 5mins
View server uptime
PK RANKINGS
Ranking List

Rank
Player
Score
(Kills-Deaths)
~Lizzy
6,378
[#24]+Savage~
3,964
~*Jutyx*~
3,751
Tycoon~
3,236
l~[#Groggy#]~l
2,124
6
SpallanZany
2,095
7
[CoG]avetharun
1,430
8
-[#24]+Wegzz~
1,334
9
[Narco]
1,309
10
zSkill.
1,304
News View
July 14 2019
by [Admin]Rage
Update Log [July 14th, 2019]

Hey players,
We have applied a new update on July 14th, 2019.
Download the following patch if your auto patcher cannot update your client automatically.
Update Details
[Update #1]
Added the accepted Custom Apparels.
[Update #2]
Navy Guild Name Change Card has been modified to simply a Guild Name Change Card. Pirate guilds can now change their guild name if they want.
[Update #3]
Guild missions are no longer random. You can now choose which Boss you want to hunt.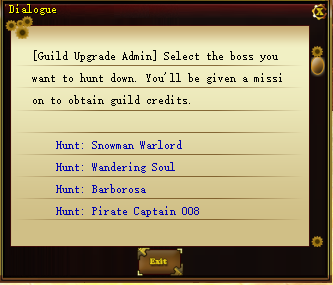 [Update #4]
Guild leaders are now able to stop their boss battle if they want.
Note1
: If you stop the boss on your first attempt, you'll immediately be able to start the second.
Note2
: If you stop the boss on your second attempt, you will still need to wait for a new day to start again.
[Update #5]
NSS now assigns different colors to the treasure maps depending on the map.
| Treasure Gulf | Argent City | Shaitan City | Icicle City |
| --- | --- | --- | --- |
| | | | |
Note1
: Colors will only be assigned to NEW expedition treasure maps. If you had any existing expedition treasure maps before this update, they will all be the previous gold color.
[Update #6]
Players who have completed Ascendancy can no longer be teleported to the Elder Wyvern boss room inside of Raid Dragon Igneel.
[Update #7]
Modified Raid Dragon Igneel system
- Decreased the number of Raid Dragon Protectors from 44 to 10.
- You must now kill all 10 Raid Dragon Protectors before you can deal any damage to Raid Dragon Igneel.
[Update #8]
Apparels will now display the name of the item they are fused with.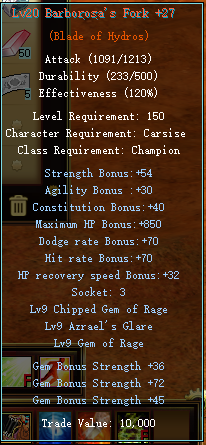 [Update #9]
Updated item icons in game
- They will now display Pet Levels, Gem Levels, and Forging Totals.

[Update #10]
Fixed a bug with Heart of Reborns and Possession.
Thanks,
ROSO Team