content
TRANSLATE
Note: Not all translations may be 100% accurate.
ROSO Game Guide
Welcome to our Game Guide! These guide(s) were made in order to help you out in your journey through ROSO!
For more information about any item(s) or monster(s) in our server, check out our Game Database
Note: You can hover your mouse over any icon for more details about that item.
This guide was last updated on May 10th, 2023
Vespa's Domain Expansion
Interface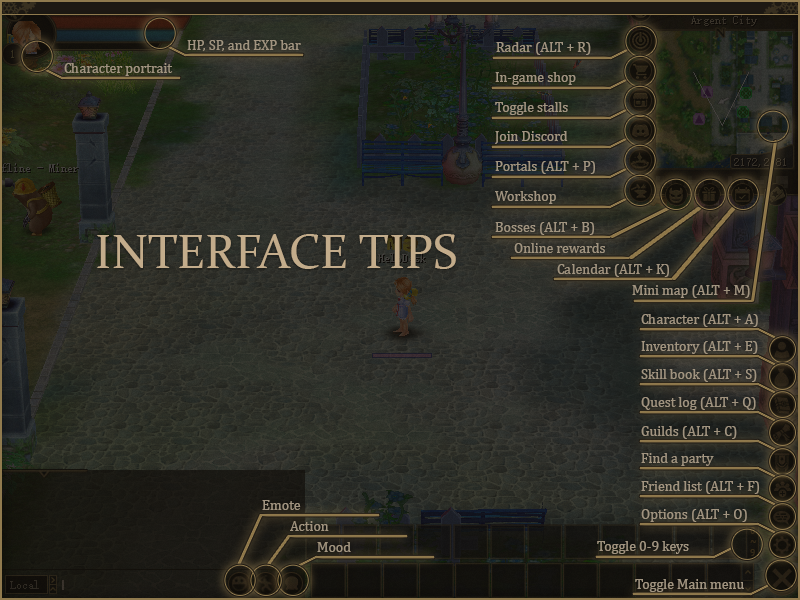 A brand new Game User Interface unique to ROSO is now available!
Features
Brand new design
More customizable
A lot more game features
All UI elements are consistent across the game
Quality of life updates
UI engine heavily modified to support customization
We hope you all like the new GUI! Explore the different previews we have for you in this guide!
As always, feel free to give us your feed back in our discord server!
Inspired by Evil Systems - RPG and MMO UI 6.